The Sensex has so far had both investors and fund managers confused with its roller-coaster ride. From 30 per cent rally in the calendar year 2014, the Sensex pared most of its gains and ended up just a little over 600 points so far in 2015.

Nifty has also been the worst performing index among major global indices, except for the Russian Index (RTSI), in the last one month. Lack of fresh triggers post Budget, mixed view on future rate cuts, and tight liquidity in March led traders to book profits, said an ET report. The movement has investors in panic mode but should it be a reason to worry?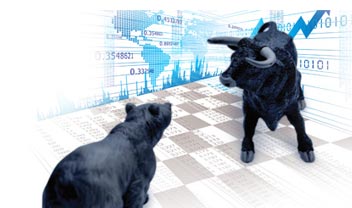 Analysts are still not giving hope and say the bull run is still very much intact for Indian markets, adding that investors should hold on to their quality stocks and sit tight as the bull run is likely to extend for another 2-3 years.

Traders which have compulsion of keeping their stop losses need to cut their positions ahead of the financial year-end but, long term investors need not worry, because we still have two to three years of bull run as we have just corrected about 7.5 per cent from the top.

Analysts are taking a cue from the famous four stages of a bull market by legendary investor Sir John Templeton. "Bull markets are born on pessimism, grow on scepticism, mature on optimism and die on euphoria," he said.

The S&P, BSE Sensex has fallen a little over 1800 points from its record high of 30,024.74 hit on March 4, to 28,192.02 recorded on 23 March 2015.

Timing of US Federal Reserve rate hike, corporate earnings growth, revival of investment cycle, NPA issues in the banking sector, possible waiver of loan waiver for farmers are some of the factors which are likely to weigh on markets in the second half of the year as well.

The sharp upmove of over 30% since January 2014 in the stock market compared with the underwhelming growth in both the economy and the corporate earnings has given rise to some scepticism about any further upmove in the market.

There are ways to profit from the market even when the market is not doing well at large as there are always stocks which are doing well regardless of the direction of the market. Its very important to take the advise of a professional financial advisor who can advise the correct mutual fund or equity to invest it.