Do I Need Health Insurance


Health Plans offer financial security to meet health related contingencies. Due to changing lifestyles, health issues have not just escalated, they have increasingly become more complex in nature. It becomes imperative therefore to have a health insurance plan in place, to ensure that no matter how critical your illness, it does not impair your financial independence.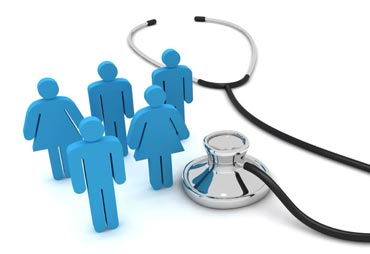 In the race to excel in our professional lives and provide the best for our loved ones, we sometimes neglect our most important asset - our health and in effect our lives. With increasing levels of stress, negligible physical activity and a deteriorating environment due to rapid urbanization, our vulnerability to diseases has increased at an alarming rate.

Evidently, lifestyle diseases are set to rise to distressing levels. The result is increased expenditure as also contingent expenditures, meaning being jolted by a financial shock when you least expect it. In many cases, people are forced to borrow money or sell assets to cover their medical expenses.

With the government health facilities unable to cope with the load, most of us go to private hospitals for the best available medical care. More often than not we walk out of the hospital with a big bill to pay regretting not planning for a medical emergency.

This can be negotiated easily with health insurance plans.

By opting for a health insurance policy or critical illness insurance rider you can ensure your health never gets in the way of your finances. All you need is the financial discipline to pay marginal amount as premium, which is a small price to pay to keep your health and finances in order.